OUR STORY
Who We Are
The Sandi Lynn Geller Memorial Family Resource Center (Family Resource Center, FRC) is a community-based, family-focused, inclusive platform that provides programs and services based on the growing needs of families in our community and beyond living with neurodiversity. The Family Resource Center is a place where Learning Independence of Tomorrow (LiFT) as a nonprofit organziation can continue to benefit its current students and families, while also simultaneously expanding our reach to serve a wider and more diverse audience in our local community and beyond.

LiFT is a school in Seminole, Florida that inspires and empowers people with neurodiversity to learn, thrive and succeed through LiFT Academy (K-12), LiFT University Transition Program (ages 18-22) and LiFT Day Program (ages 23+).
What We Do
The Sandi Lynn Geller Memorial Family Resource Center (FRC) provides both virtual and on-site assistance to neurodiverse populations. We exist to promote both the strengthening of families through meaningful connections and the restoration of a strong sense of community, with the necessary resources and support as they navigate their journey of living with neurodiversity.
Why We Do It
The intent of the FRC is to promote both the strengthening of families through meaningful connections and the restoration of a strong sense of community, with the necessary resources and support to help them navigate their journey of living with neurodiversity.
LiFT is the vision of passionate mothers who were inspired by their daughters living with neurodiversity. However, LiFT knows an inclusive education is not the only piece of living with neurodiversity. Raising a child with special needs is a unique experience. When a diagnosis is first received, a parent/caretaker will experience many emotions: fear, relief, confusion, and a longing to secure as much information as possible to ensure their child has the best plan for success. Parents and caretakers will find themselves fighting battles to get their children appointments, accommodations, and services.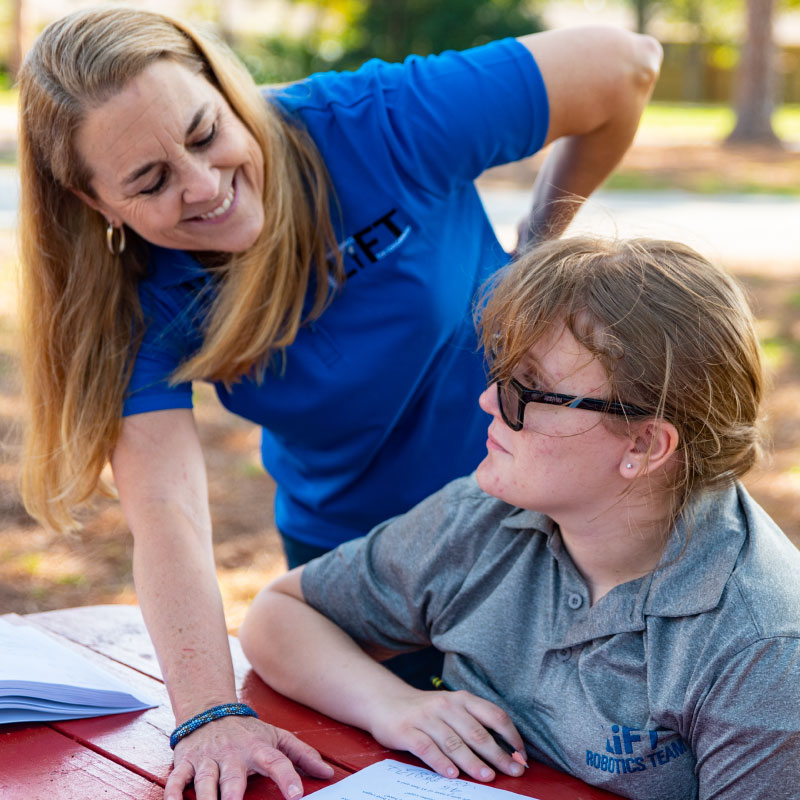 Services offered will include:
Parent mentoring
Support groups
Financial literacy
Expert speakers in different subject matters
Local events serving the neurodiverse population
Family counseling resources
And more
There is no textbook for parenting a child/adult with neurodiversity; and often parents/caretakers are left to navigate this journey without any direction or support. We created the Family Resource Center because we have a deep understanding of the challenges that neurodiverse families experience. We recognized this lack of support as a strong need in our community and knew that with strategic collaboration with other organizations, we could create a tangible impact – not only for our learners at LiFT, but for anyone their life touches. At LiFT, we strongly believe that "when you change a life, you change the world."
How we will support you?
The FRC will help parents and caretakers realize that they are not alone. We will connect families on the same journey and will provide knowledge and resources to better equip families for optimizing their lives with a neurodiverse loved-one. We will encourage thoughtful collaboration, mutual understanding and opportunities for learning. In addition, we will empower individuals with neurodiversity, their families, and their communities through education and advocacy.

While it is true that the challenges facing neurodiverse families cannot disappear; the FRC will provide them with tools and supports to better understand their challenges, provide exceptional resources to face them head-on, foster the healthy development and well-being of children/adults with neurodiversity and their caregivers, along with connecting families, who are navigating a similar journey.
How It Began
Sandi Lynn Geller made this world a brighter place.

She was a wife to Tommy, mother to Chelsea, Morgan, and Max, daughter to Richard and Penny Smith and sister to Kevin Smith. Her circle of friends was as far-reaching as her heart.

Simply put, everyone who knew Sandi, loved Sandi.

She had a formal degree in special education, a passion for children and a deep desire to help others. So, it was only natural that when the idea of LiFT was conceived, Sandi offered prayers for its complete success – and it was only a matter of time before she wanted to be involved.

Soon thereafter, Sandi became an invaluable member of our LiFT team – specifically helping in Development with communications, community relations and special events.

During these days and unbeknownst to most, while leaving her positive imprint on LiFT, Sandi was fighting a courageous battle with a rare and incurable form of cancer – yet she never complained. In fact, to the contrary – Sandi always had a smile on her face with infectious optimism as her personal foundation from which she delivered selfless empathy and compassion to those that needed it most.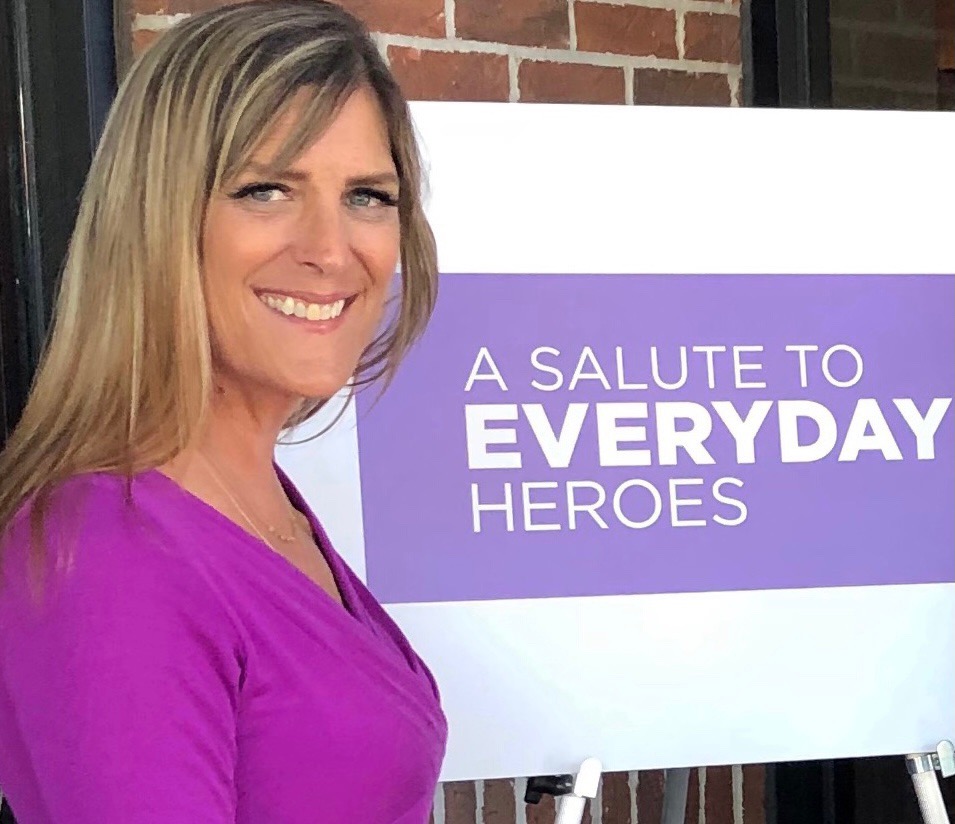 Sandi's final project at LiFT personified her heart with a goal to help as many people as possible. In the fall of 2020, she led the development of LiFT's "future" Family Resource Center. A vision that would connect individuals and families to valuable data, broad based resources and support services that assist in overcoming daily challenges associated with neurodiversity. She would oversee this project from November of 2020 to May of 2021.

On May 2nd, 2021, one day after her favorite fundraiser, "LiFT Your Spirits at the Derby." Sandi entered the loving arms of our Heavenly Father. In Sandi style, she put LiFT first and held tightly to her earthly presence until the event was over. To her very last breath, Sandi never made anything about Sandi.

In honor of Sandi and her family, we will carry her passion and spirit forward. The Sandi Lynn Gellar Memorial Family Resource Center will be a legacy of her values and the tangible impact these principles can have on the life of another. The purple branding of this program is an acknowledgement to Sandi's favorite color and represents her strength and courage during her 12-year battle with cancer, always trusting, believing, and praying.

Sandi Lynn Geller simply made all of us better, including LiFT.
---