The holidays are upon us, and you can't turn on the radio or walk into a store without greetings from the melodies of what many consider to be the most wonderful time of the year. For those who celebrate, giving and gifting are at the heart of this time of year.
As I've talked with different caregivers and those working with those living with neurodiversity, the subject of accessibility comes up often. There are so many needs, but the trouble is it can be hard to find available options if you don't know where to look. You get a diagnosis, or you believe a diagnosis may be needed, but where do you start? Well, I hope after this blog post you'll have a better idea of where to go and what to do to access the help, support, and care you and the neurodiverse in your life can benefit from.
It's been said that,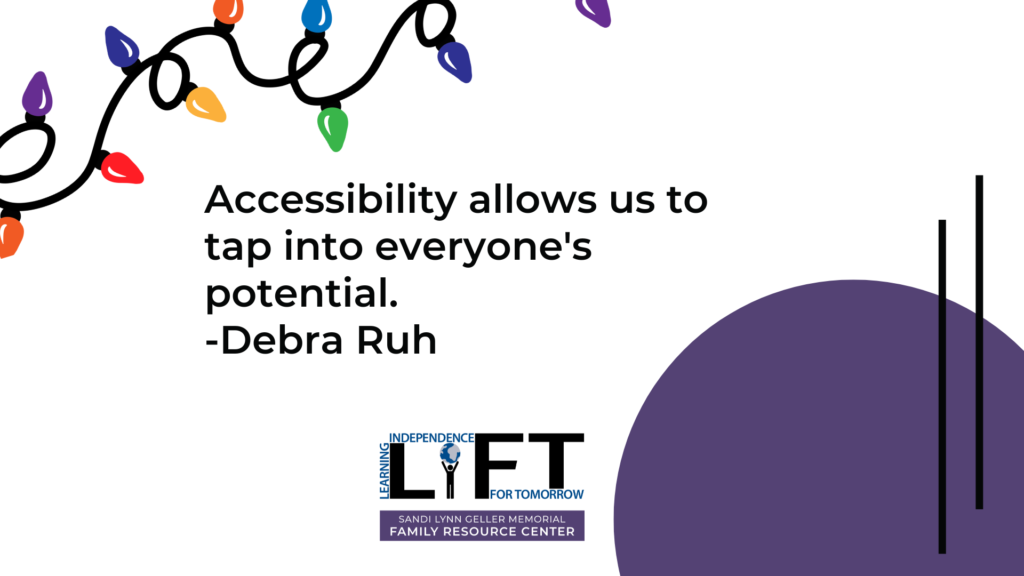 The Sandi Lynn Geller Memorial Family Resource Center, a program of LiFT FL, exists to do just that by providing accessibility to caregivers as we make our mission to inspire and empower people with neurodiversity to learn, thrive, and succeed a reality. We do that through this blog and resource spotlights, our forms page, our community partner directory, calendar, and upcoming coaching services to help build confident caregivers who will flourish like the many learners do in our different programs.
I invite you to check out our website www. LiFTFRC.org to help you access the resources we are actively adding for the benefit of you and your family.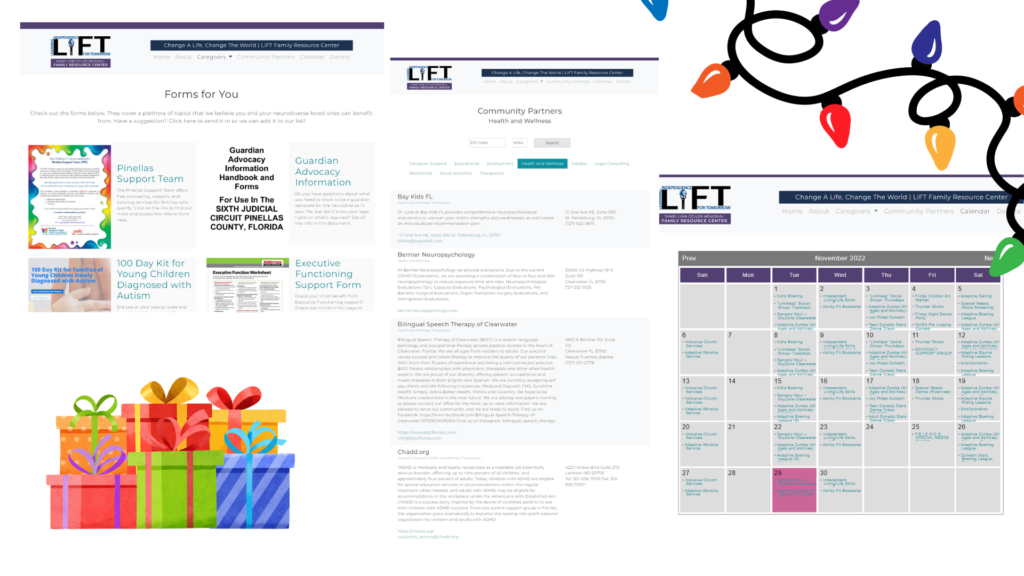 On our website, you can access the community partner directory with resources and service providers to help you get the support and help you need. There you'll find neuro psychologists, doctors and specialists who give tests to help you determine a diagnosis. You can find information about amazing occupational therapists, mental health counselors, doctors, and nurses, some of whom make house calls. In addition to ABA therapists, social skills support groups, coaching, tutors, and so much more. The common denominator for our directory is that our community partners in this directory specialize in serving the neurodiverse community.
Wondering where you can go to find activities that can accommodate your loved one's specific needs? Check out our calendar to find events happening in our area for the neurodiverse in your life.
Our Neurodiversity & Autism Family Resource Facebook group provides helpful podcasts, articles, resources, community partners, and other supports that can help you and those in your life thrive.
Half the battle is just knowing where to look and if you can't find what you're looking for on our website, we have a wonderful team who will help you access what you may be looking for by simply filling out this form.
This holiday season, our hope is that you'll benefit from the gift of access through the work we do to help support you and those in your care.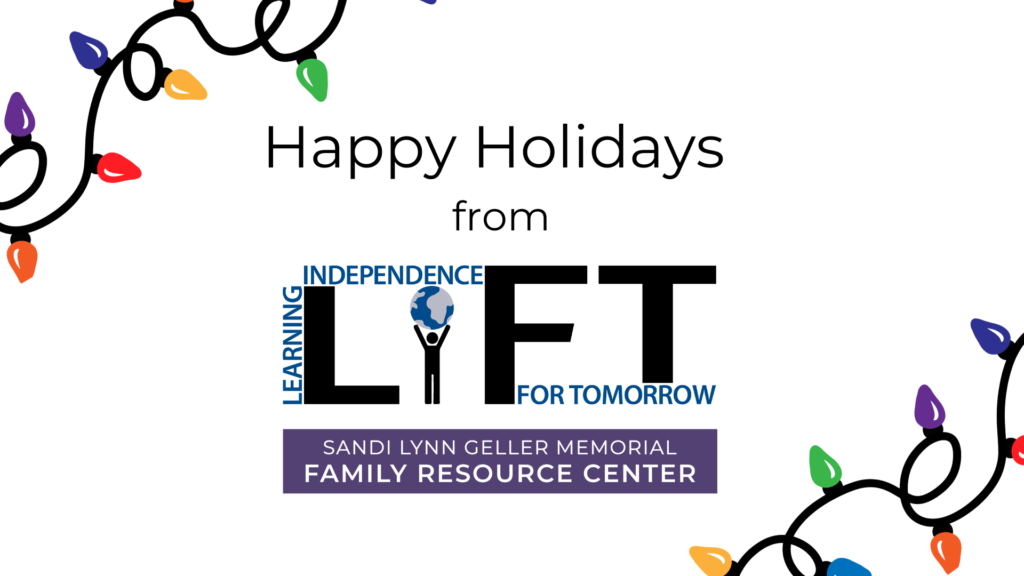 Wishing you the Happiest of Holidays,
Ivory Granger
LiFT Family Resource Center Coordinator
igranger@liftfl.org
www.LiFTFRC.org