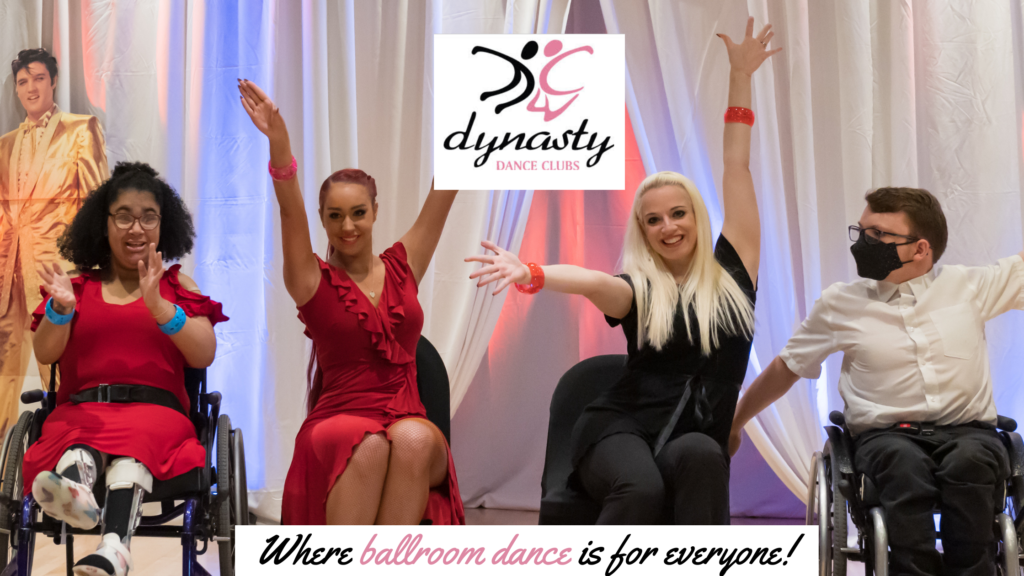 Hi Families,
My name is Sarah Haworth, In January of 2016, I started a special needs ballroom dance program. I am not a therapist, nor did I have any training at the time on how to work with individuals with special needs. My staff and I are professional ballroom dancers. I just saw an opportunity for a fun, once-a-week dance class.
It all started with a boy with down syndrome named Michael. His sister was taking lessons at the studio and so he always came with her and his mom and sat and watched the lessons. He would have big headphones on and would just bop to the music while she danced.
One day, I had an open session, and I went up to this smiling boy and asked him if he wanted to dance with me. After ten minutes, I turned to his mom, and said "How would you feel if I started a special needs dance program"? I put out the word to our current adult students, and I was shocked at how many of them knew someone that had a special need. Within a few days, I had my first three to start a class – A man with autism, a girl with epilepsy, and Michael, with down syndrome.
After a week, I had almost ten students. In a month, fifteen students. And now, 6 years later, I am proud to have over 150 special needs students across 4 Dynasty Dance Clubs locations, and many more students in our school-based programs.
I treasure the gift our studio has been given to help our students have the opportunity to blossom. Check out the blog post where I share about specific ways we've come beside our neurodiverse students here. [link to blog]
Below are links where you can meet Michael and see our new wheelchair program! See what dance has done for our students!
https://www.youtube.com/watch?v=YZaV46cQPV4 – Explanation of Program and see the large group
https://www.youtube.com/watch?v=1XWJxC76ZXA – Wheelchair Class / Level 3 Material
https://www.youtube.com/watch?v=a-fniFIokeg&t=45s – Down Syndrome Amatuer Couple
https://www.youtube.com/watch?v=CNW7N4dLqJs – Epilepsy Tribute by a student with her instructor
Looking forward to dancing together soon!
Sarah Haworth and the Dynasty Dance Studio
email: sarah.haworth.dynasty@gmail.com phone: (941) 955 -8558 website: https://www.dynastydanceclubs.com/