The holidays in the United States are just weeks away. The weather is changing, we're getting ready for more time with family and friends, and we are anticipating the memories we will treasure from the experiences with those we love. As caregivers to those who are neurodivergent, we know that the change of pace and the difference in routine can add different complexities to this time of year.
Last month in our blog, we talked about different tools to care give more positively and one of the ways was by managing ourselves. This month, I want to dive a little deeper and provide ways we can refresh, restore, and re-energize so we can make the most out of the upcoming holiday season.
To start, we are going to look at some definitions.
Refresh means to give new strength or energy; to reinvigorate. Who wouldn't want some of that this holiday season?
Restore means to give (something previously stolen, taken away, or lost) back to the original owner or recipient. Our well-being or expectations can sometimes get hijacked when things happen with our neurodiverse loved ones during the holidays. Therefore, knowing how to restore our well-being back after a not-so-cheery moment can be helpful for all involved.
Re-energize means to give fresh vitality, enthusiasm, or impetus to. Who doesn't love a fresh start? We can create space for redo's during the holidays this year, and that can produce joy for everyone.
Wondering how? The blog today will offer some practical ways to develop new strength and energy, give back to yourself, and learn how to create fresh enthusiasm for this wonderful time of year!
The first step to our goal is to develop a heart of gratitude.
Gratitude is the quality of being grateful and there are some pretty amazing benefits to practicing gratefulness.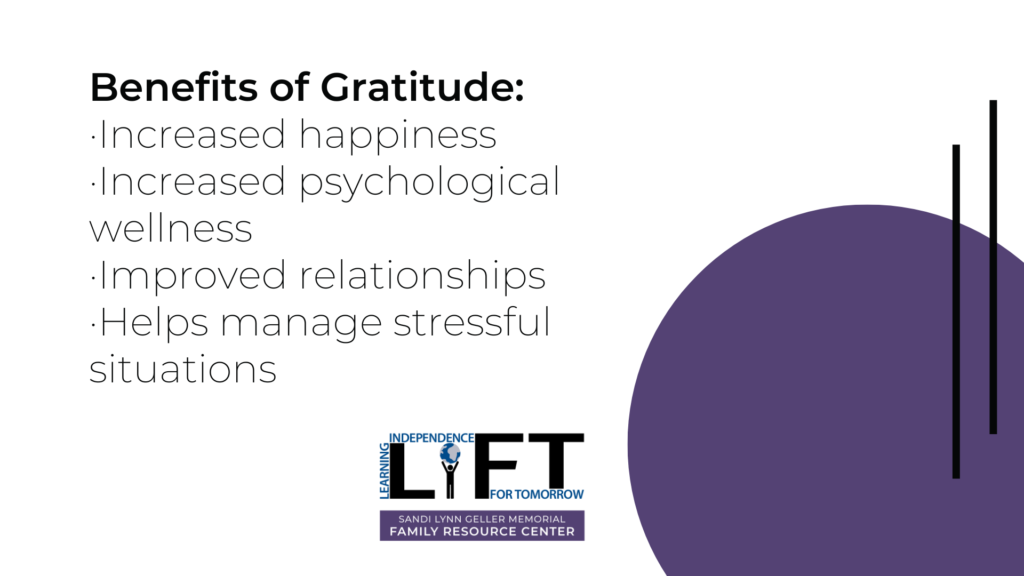 In the blog Ways Gratitude Can Improve Emotional Health for Special Needs Parents the author shares,
Special needs parents deal with high levels of chronic stress. Practicing gratitude has been linked to dealing better with stressful situations. You can read more about this neuroscience of gratitude in this article from Positive Psychology.
Focusing on the good and finding things to be thankful for, even through hard moments, can really help create a refreshing, restorative, and re-energizing atmosphere for your soul as we head into the holidays.
There are a few ways we can do just that.
1. Surrounding yourself with gratitude.
2. Challenging yourself to random acts of thankfulness
3. Encouraging others around you to be thankful
Practical ways you can surround yourself with gratitude is by creating thankfulness leaves that you can do with your loved ones and post on a door or starting a gratitude journal. Challenge yourself to specifically thank the people in your life at least once a day. Then, finally, encourage others around you to be thankful by being curious of what they're grateful for.
The next step to refresh, restore, and re-energize to make the most of the holidays is to practice mindfulness.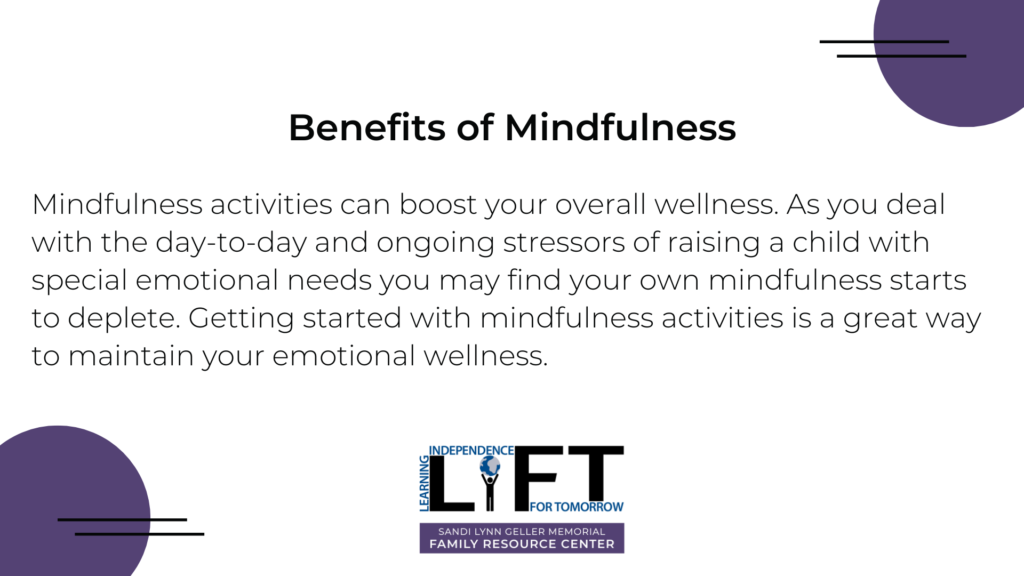 Many believe that mindfulness requires you to take a yoga class or sit in silence for hours, but you can start small practices that increase your mindfulness throughout the day.
What is mindfulness? The author in Getting Started with Mindfulness for Special Needs Parents describes it this way:
Mindfulness is a mental state. It is achieved by 1. focusing awareness on the present moment and 2. acknowledging and accepting any thoughts, emotions, or bodily sensations as they are. Mindfulness is also a common therapeutic technique.
Mindfulness guides your mind back to the present, can help increase gratitude, and it can also reduce stress and anxiety. During the holidays, that's what we need most!
Read here to learn what mindfulness activities to start with.
Finally, set boundaries to create the holiday season that will provide memories you will treasure forever.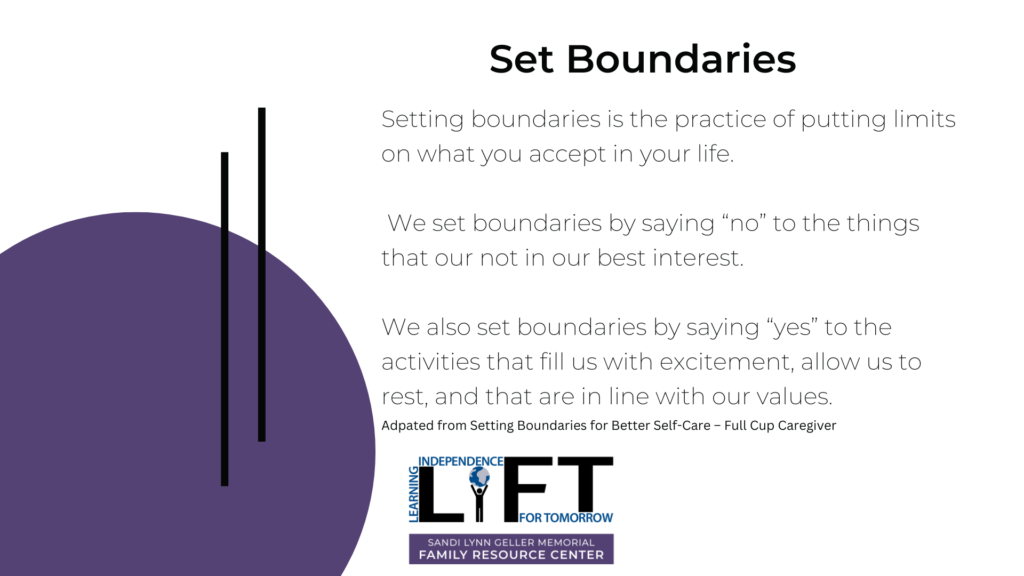 Setting boundaries and establishing a plan for how to make the most out of the holidays can provide space to stay refreshed, restored, and re-energized this year! Read here for more information on how to create boundaries that will make this holiday season the best yet!
Have a wonderful November ~ Happy Thanksgiving!
Until next month,
Ivory
Family Resource Center Coordinator