When you think of a team, what comes to mind? I think of people working together, making allowances for others, knowing strengths, and supporting weaknesses so that the team can win as they function together.
When working as a caregiver to someone living with neurodiversity, it can be helpful to know your role and the roles of others on your team so you can be successful.
Designating roles and talking about that person's responsibilities and expectations can really help develop a team dynamic where everyone is working together and thriving.
This can work between your team at work or in the home.
In our home, we all play different roles. We each have chores, specific jobs, and our personality, talents, and giftings that create our team dynamic—helping us support each other better. This allows you to highlight and celebrate each other's strengths, while also allowing space for the weaker areas to have the possibilities for growth.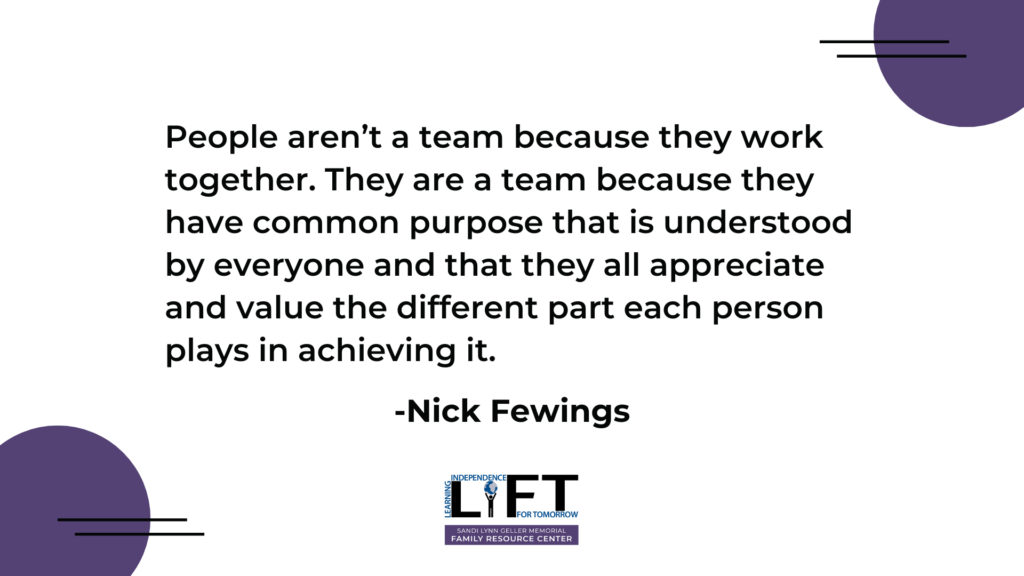 Another way we can benefit from teamwork as we serve those living with neurodiversity is to boost team morale. Have you ever noticed that when you're feeling off, but you spend time with the person on your team, where there may be conflict by doing something fun, extending an encouraging word, or just having a conversation can change those dynamics? It's no different for us. Curious how to start improving this for your team?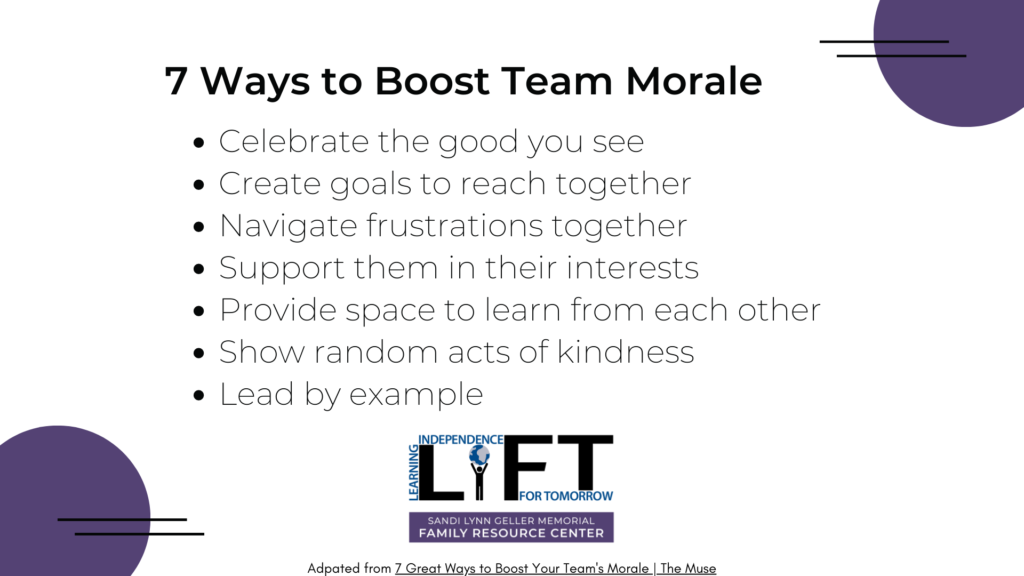 If you are not sure where to go to find activities that are specifically tailored for the neurodiverse community, we welcome you to review our full listing available on The Sandi Lynn Geller Memorial Family Resource Center's calendar located here. This calendar of events can give your family or those in your care ideas for upcoming activities to go and do something fun, increase connection, and boost your team's morale!
Lastly, we would encourage anyone who may need further assistance to check out our Community Partner Directory comprised of support providers that offer support outside of our home or work environments such as counselors, therapists, doctors, etc. found here.
I hope that this will inspire you to think about how teamwork can benefit you and those around you.
Go team, Go!
Ivory Granger