Hi there,
It's February, the month that is known for love because of Valentine's Day. Here at the Family Resource Center our theme for the month is self-love because when you love yourself you'll give better care. Do you ever wish you could take a break and have support for the young people ages 0-13 in your life? If so, you don't want to skip this month's resource spotlight.
The Children's Home Network created Caregiver Support Services (CSS) to provide families with short-term respite and support services to reduce stress and promote family stability.
Read below to learn more about this amazing service and see if your family could benefit from it.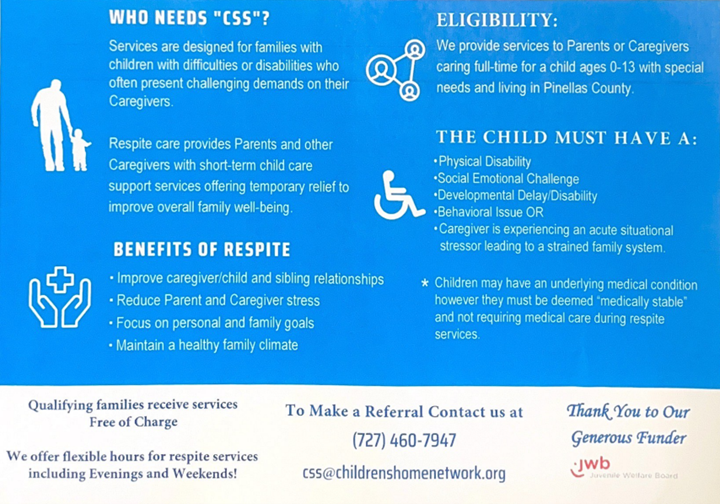 For ages 0-22 check out the program below for Caregiver Relief Care.