Event Details
Date: September 24, 2022
Time:
Location: Saddle Up Riding Club 9301 62nd St N Pinellas Park, FL 33782
Event Link:
https://helpusgather.org/event/saddle-up-equine-therapy/2022-09-03/
Event Description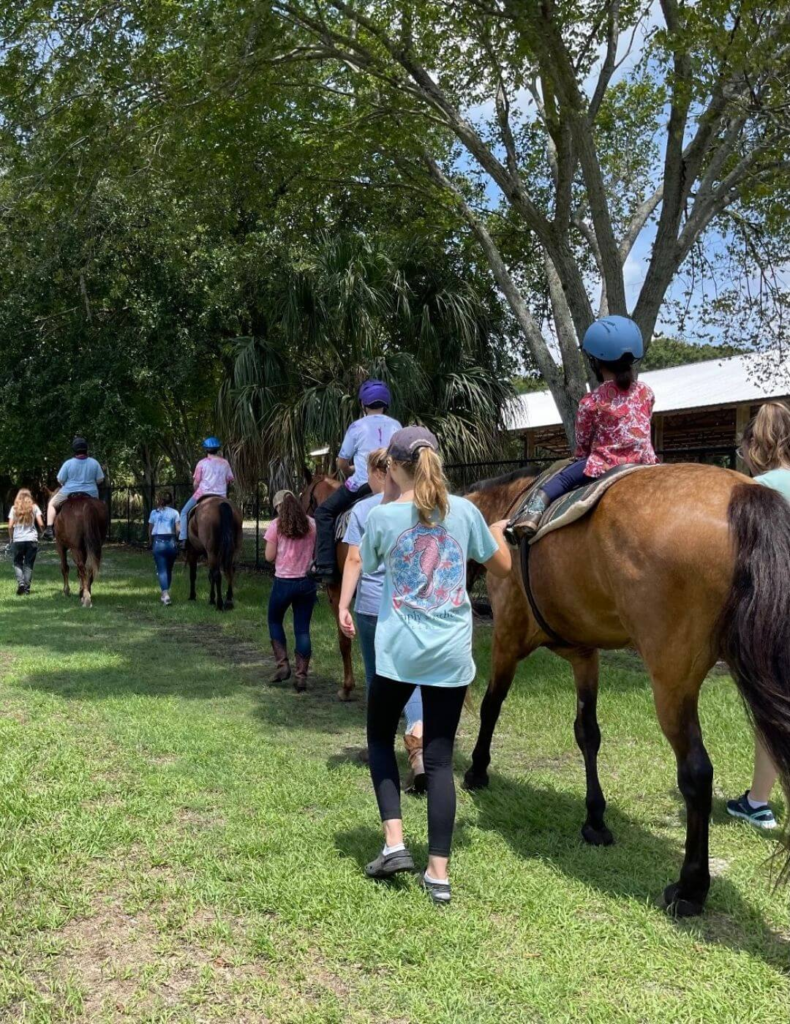 This event is hosted by Saddle Up Riding Club
Being PATH International Certified means that we're specifically trained in equine-assisted services (EAS) and provide riding instruction and therapeutic value to people with disabilities.
Participants work on posture, getting exercise, stretching, working muscles and strengthening body core. We teach a variety of things about the horse and horsemanship to get the participants comfortable with the horse before they actually get on.
Horse handlers and side walkers are used with each participant for safety.
Classes are 40 min for group riding, classes are held on Saturdays and Tuesdays.
For more information and to register, click here.