Event Details
Date: May 3, 2022
Time: 7-8pm
Location: 16221 Compton Dr Tampa, FL 33647
Event Link:
https://helpusgather.org/event/private-free-swim-lessons/2022-04-26/
Event Description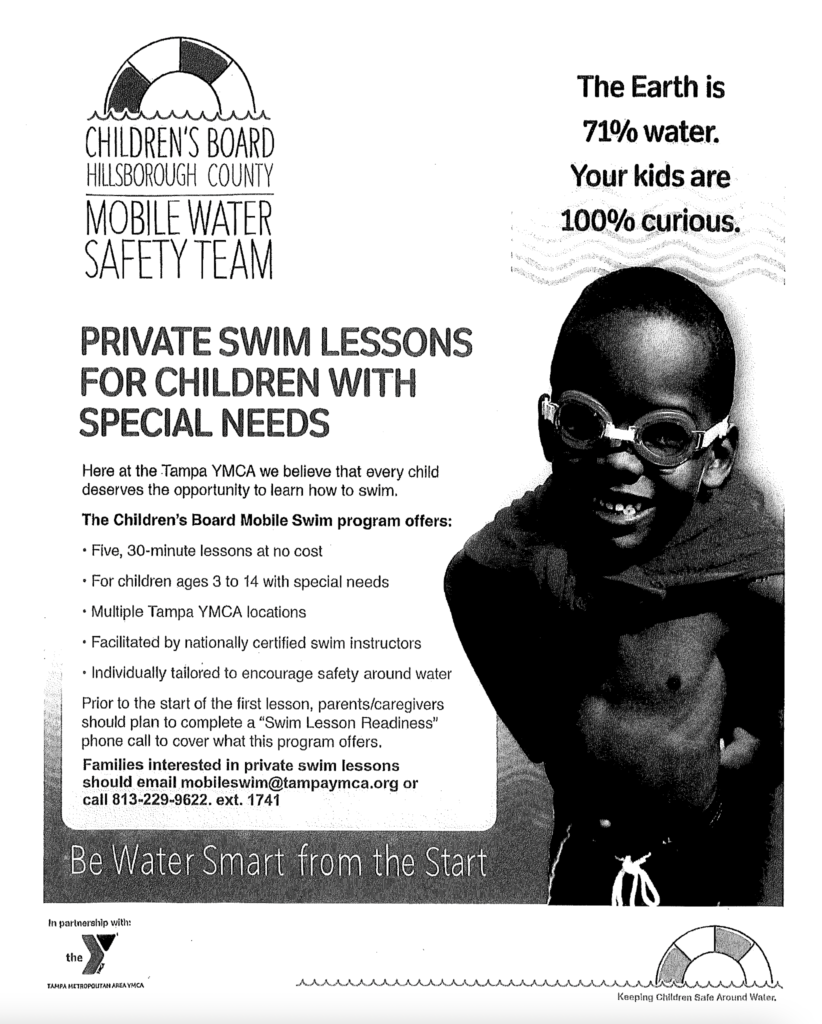 This event is hosted by YMCA Tampa
Private Swim Lessons for Children with Special Needs
Here at the Tampa YMCA, we believe that every child deserves the opportunity to learn how to swim. The Children's Board Mobile Swim program offers:
– Five 30-minute lessons at no cost for children ages 3-14 years old with special needs
– Lessons at multiple YMCA locations
– Facilitated by nationally certified swim instructors
– Individually tailored to encourage safety around water
Prior to the start of the first lesson, parents/caregivers should plan to complete a "Swim Lesson Readiness" phone call to cover what this program offers.
Families interested should contact New Tampa Family YMCA at 813-866-9622 ext 1741 or email mobileswim@tampaymca.org.