Event Details
Date: August 26, 2022
Time: 6-8pm
Location: St. Paul UMC 1199 S Highland Ave Largo, FL 33770 United
Event Link:
https://helpusgather.org/event/pizza-party-movie-night/
Event Description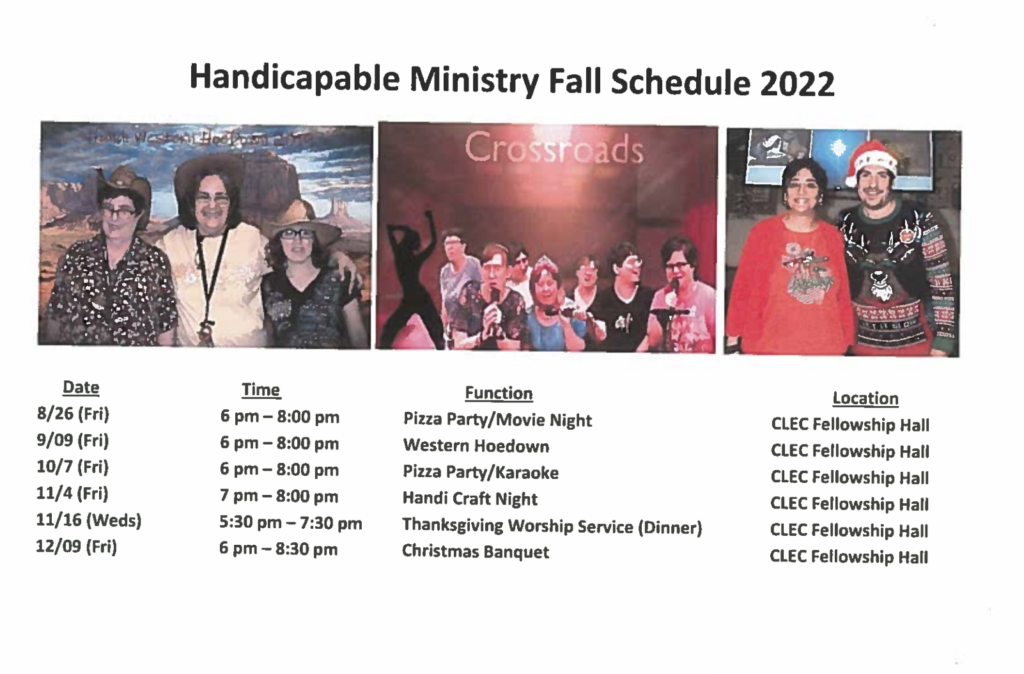 This event is hosted by Handicapable Ministry
The St. Paul Handicapable Ministry in Largo welcomes any person over 16 years old with cognitive or physical disabilities. St. Paul Handicapable Ministry has fun events and activities for people with mental and physical disabilities in Largo, including game nights, karaoke, dancing, dinners, and themed parties. This ministry seeks to encourage every person to discover their confidence and security in God's love revealed in Jesus.
.
Throughout the year, Handicapable hosts special events and offers opportunities for members and friends to have fun together at craft nights, themed dances and parties, our annual talent night, trips to baseball games and holiday meals.