Event Details
Date: August 26, 2022
Time: 5pm
Location: 1560 McMullen Booth Rd Clearwater, FL 33759
Event Link:
https://helpusgather.org/event/guys-night-out-with-hug/
Event Description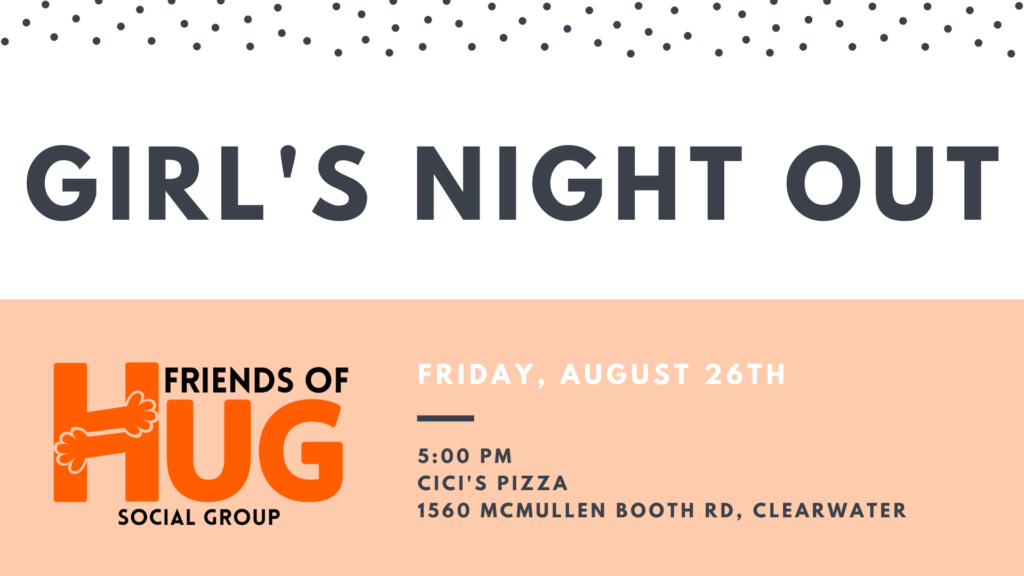 This event is hosted by Help Us Gather
.
Join HUG for a night of friendship, games and pizza! Girl's Night Out will be hosted by HUG's Ashley Richmond on Friday, August 26th at 5:00pm at Cici's Pizza in Clearwater. We'll be getting together to socialize, meet new friends, play arcade games and enjoy all-you-can-eat pizza.
.
Friends of HUG events are always free for our friends with disabilities. Guests/caregivers are encouraged to make an optional donation of $15 to cover the cost of their attendance.
.
Spots are limited, so RSVP early by calling (727) 489-5885 or emailing Events@helpusgather.org.