It's hard to believe that Springtime will be here soon. Flowers will start to bloom, and the rain showers will help them grow into their bright and beautiful brilliance. Many are excited about spring because of the hope and the new beginnings that this time of year reminds us of.
At times, as a caregiver to the neurodiverse, I haven't known how to bloom where I'm planted or how to find support in the community to help those in my care grow into all they can be. If you're like me, we've had to learn how to navigate those challenges.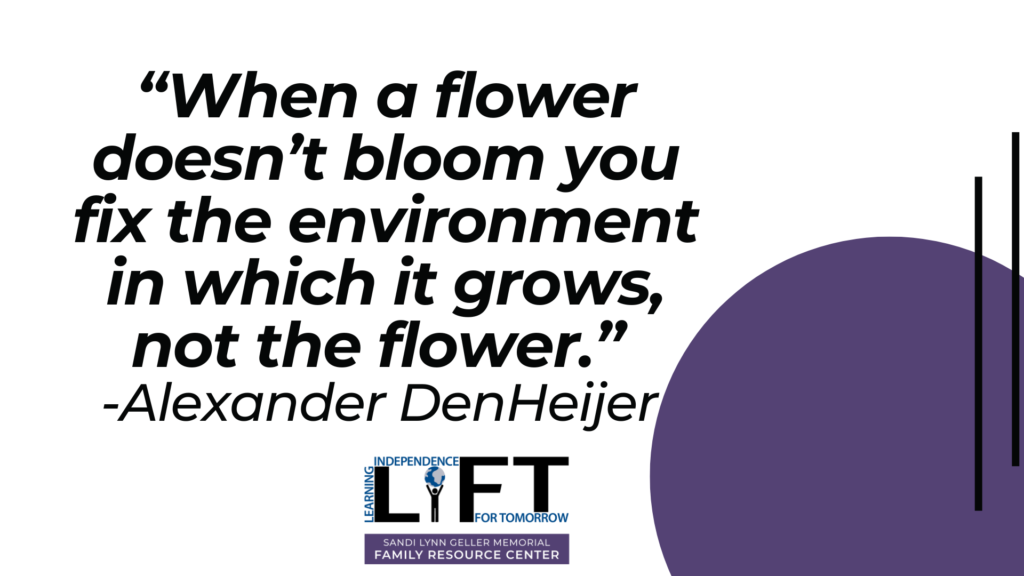 This can be challenging; especially, when you don't know where to start or where to go for help and support. This is one of the primary reasons why we at the Sandi Lynn Geller Memorial Family Resource Center– a program of LiFT— exists. We desire to give people access to resources, support, and service providers to help you and your loved ones bloom, no matter where you're planted!
Our community partner directory offers a list of social activities, health and wellness providers, information about legal and financial support, and more. Our Resource Spotlight highlights different resources in our area and joining our Facebook Group will also give you access to great resources in Tampa Bay.
Growth can be painful, uncomfortable, and even scary. To bloom sometimes takes effort, but you don't have to do it alone. We are often capable of so much more than we realize, and having the right resources can make all the difference. The same is true of those in our lives living with neurodiversity. Just like flowers require different things, we must learn for those in our care, when they may need "a little water," "more or less sunlight", and how to come beside them so we can grow to be all we were meant to be, together.
We will discover,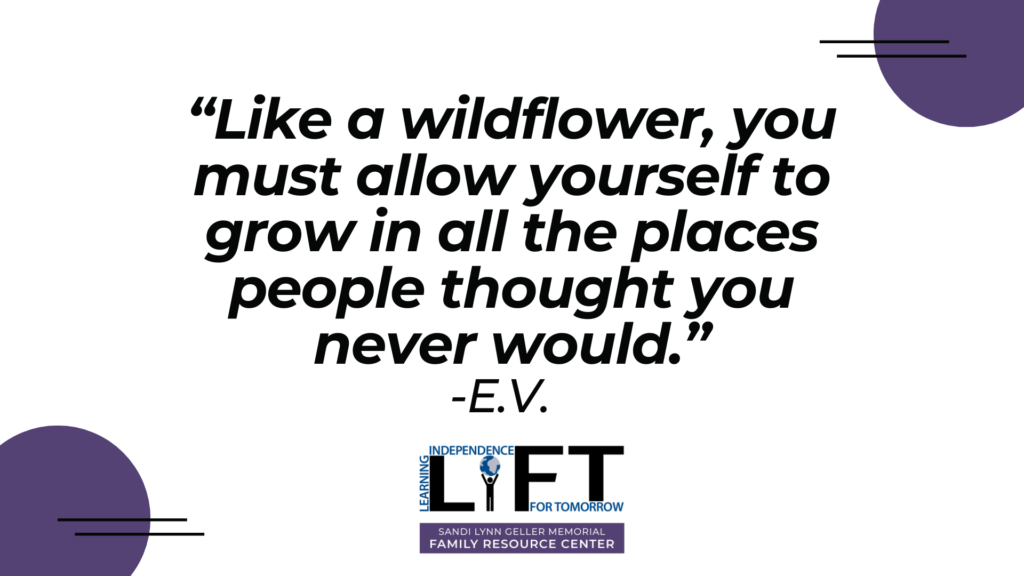 This April, let's be intentional about blooming where we've been planted by benefitting from the resources in our community that can help us thrive.
Until next time,
Ivory Granger
Family Resource Coordinator
Learning Independence for Tomorrow (LiFT)
Sandi Lynn Geller Memorial Family Resource Center
www.liftfrc.org