Happy New Year!
I love the new year, because it provides such an awesome opportunity to start over, re-evaluate what I want life to look like, revisit the things that aren't working, and continue with the things that are! Who doesn't love a fresh start?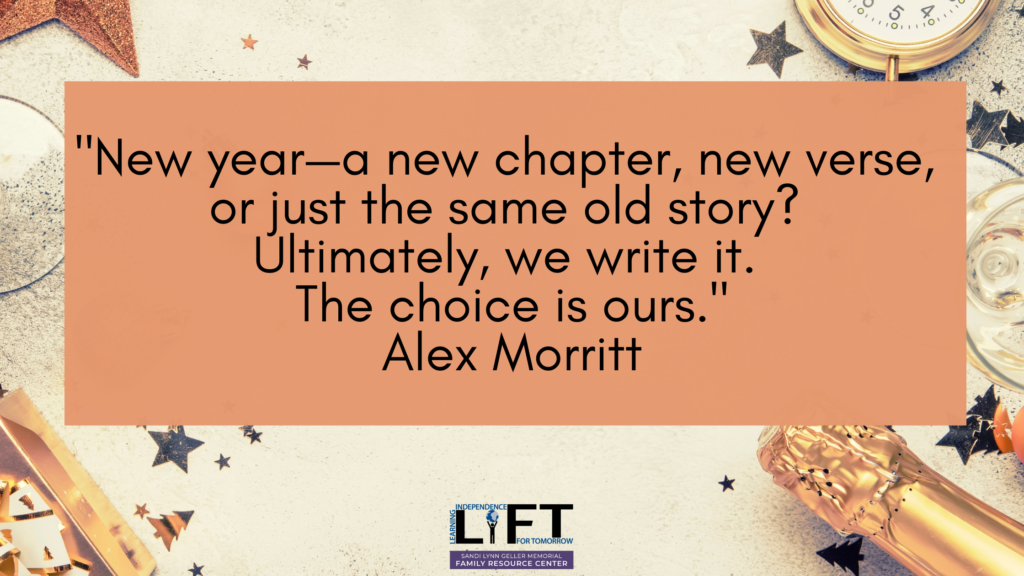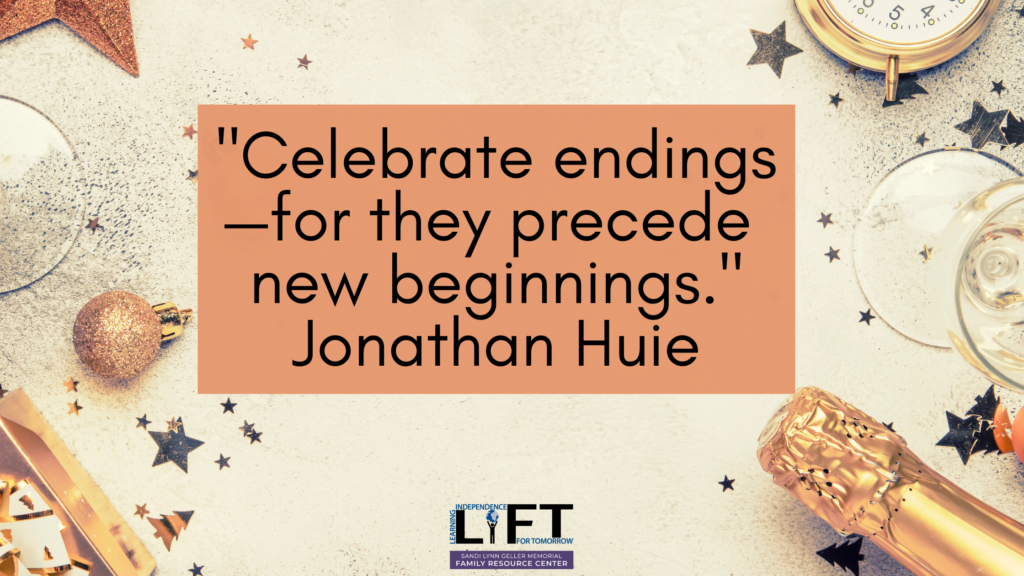 Last year is done. I encourage you to take time to reflect on the good, remember the bad, grieve and mourn the hard, the loss, and difficulties, but then prepare for a fresh start! All that happened in 2021 is staying there and a new beginning awaits!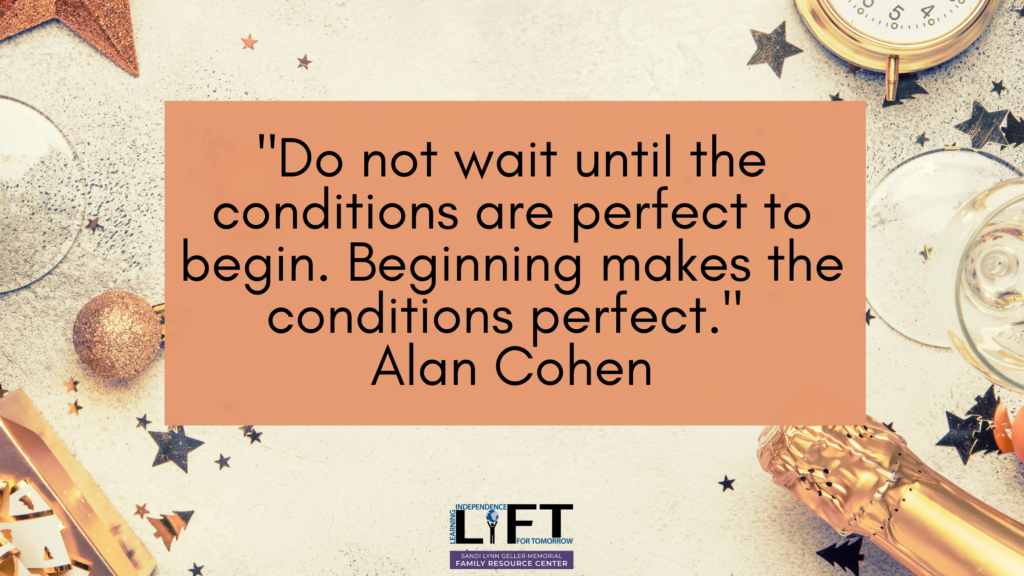 As a caregiver, you know that conditions will never be perfect, but that doesn't have to stop you from starting something new, going in a new direction, or setting out to accomplish a BIG goal.
Now. Is. The. Time.
Sometimes, the hardest part of starting is just doing it, taking the first step. Today, I hope to share some practical ways to help you and your family accomplish some of the goals you've wanted to reach but that may have felt a bit too ominous.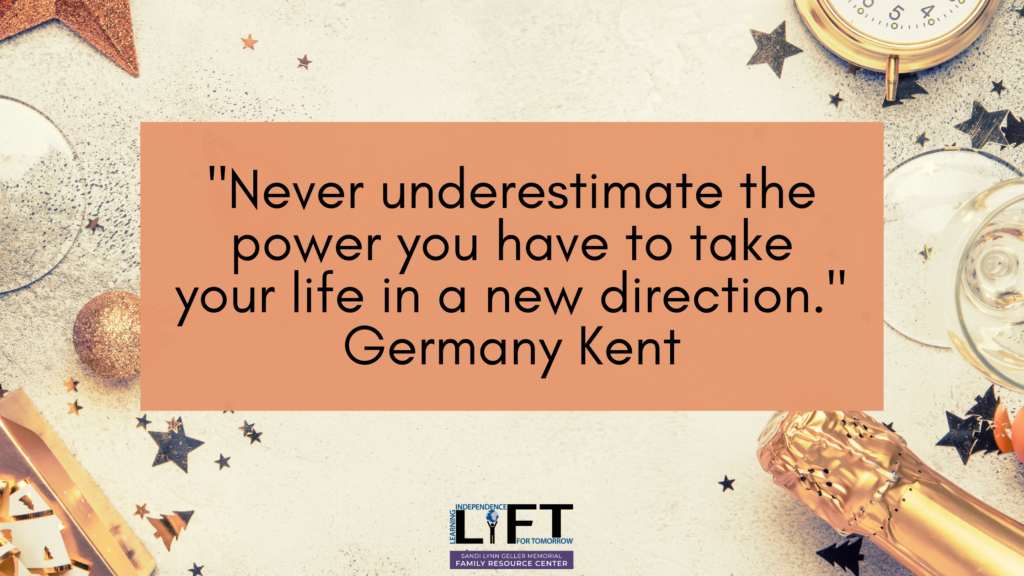 Some of the best advice I've ever gotten is when you're changing it up and heading in a new direction is to understand your end goal… then break it down into smaller, reasonable, bite-sized pieces that will help you get there.
For us, one of the things we are really working on as a family in 2022 is regulating our emotions better. Because of our boy's neurodiversity, controlling emotions can be challenging. Heck, they can be challenging for me too somedays, if I'm honest. So, as a family we are really working on learning to communicate our feelings instead of reacting based on our overwhelming emotions.
It would be overwhelming for everyone involved if suddenly I said, "Alright, folks, we are just going to start regulating our feelings better" and expect that without providing small steps to achieve our goal.
So, we start small. Every time we realize we are feeling engulfing emotions, we recognize them and take a breath. That's it… stop… and take a breath. So, if I can tell one of my kids is about to have a melt down or I'm feeling strong emotions, I can say, "Whew, Momma needs to take a breath because I'm getting upset." If I can tell they are getting agitated I can say, "I can tell you're having some big feelings, it looks like you're angry, annoyed, frustrated, etc. Let's take a breath." As we start to catch ourselves and call out what we are seeing in ourselves and each other, we will learn to better manage our emotions. After we are doing a good job of just taking a breath when we feel upset, we will start to share what we are feeling in words (ie. I'm feeling disappointed, frustrated, cheated, sad, etc.). Once we've mastered that, then we'll take it a step further and work on supporting each other with our big emotions. In addition to working on this as a family, we will also be working with their support providers to help us reach our goal. So, by the end of 2022 we hopefully will be able to celebrate that we have a better handle on responding to our feelings because we've learned how to regulate our emotions better, together.
That's just an example of how to start small. Little, consistent changes can lead to great transformations.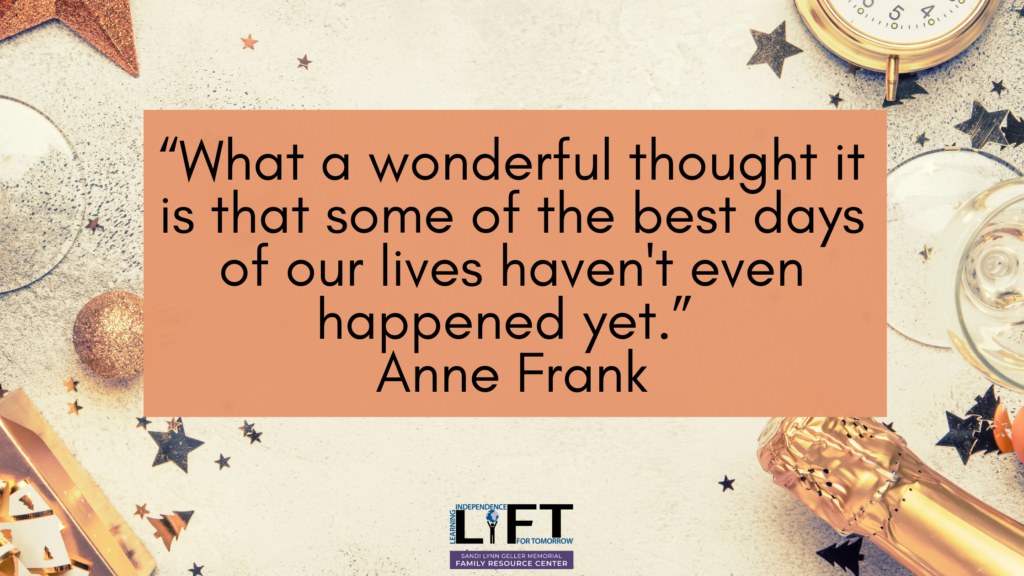 Wishing you the best new year ever!!
Ivory Granger
Family Resource Center Coordinator
The Sandi Lynn Geller Memorial Family Resource Center
www.liftfrc.org